Umpires Needed!
---
---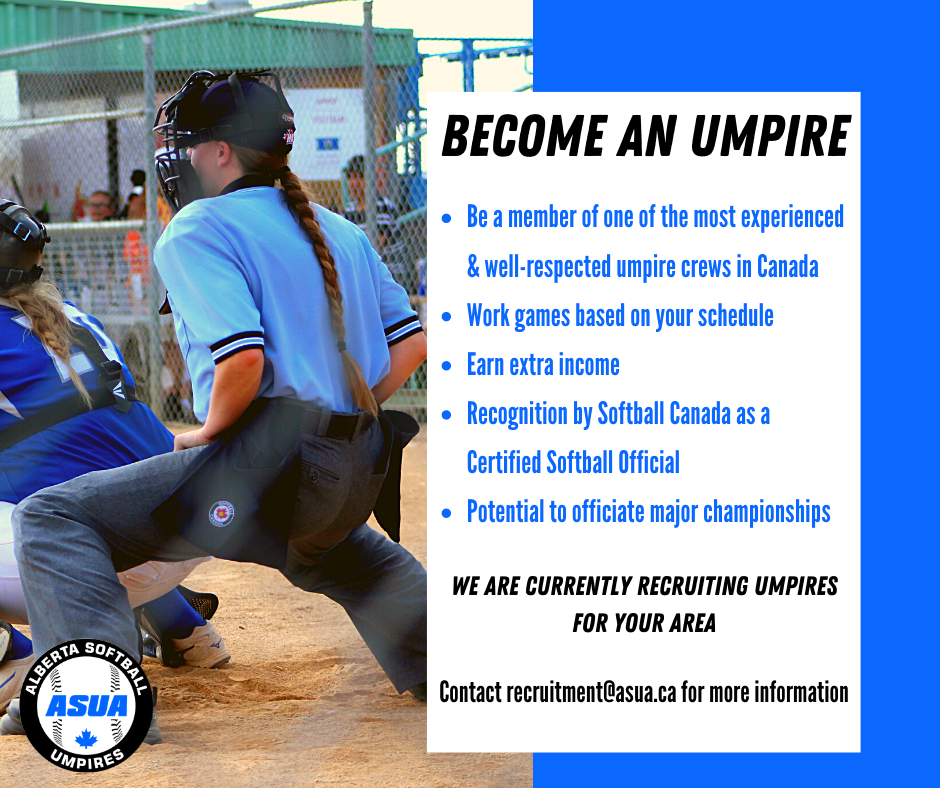 ---
We are pleased to announce that ASUA will be holding Online clinics for the Theory portion of the 2021 clinic season for all zones.
Sessions are limited to a maximum of 40 attendees, so please RSVP to get your preferred date.
Umpires need only to attend ONE session of the available options
Junior: Entering 1st, 2nd or 3rd year Umpiring (14+ recommended)
There is no cost to attend this clinic. After you have registered for a session, please contact us at registrar@southedsoftball.ca about any further fees associated to becoming an umpire.
Link to all clinics via EventBrite: https://www.eventbrite.ca/o/asua-education-committee-32611498635